Anchor Heights
575 W 207th St, New York, NY 10034
Order now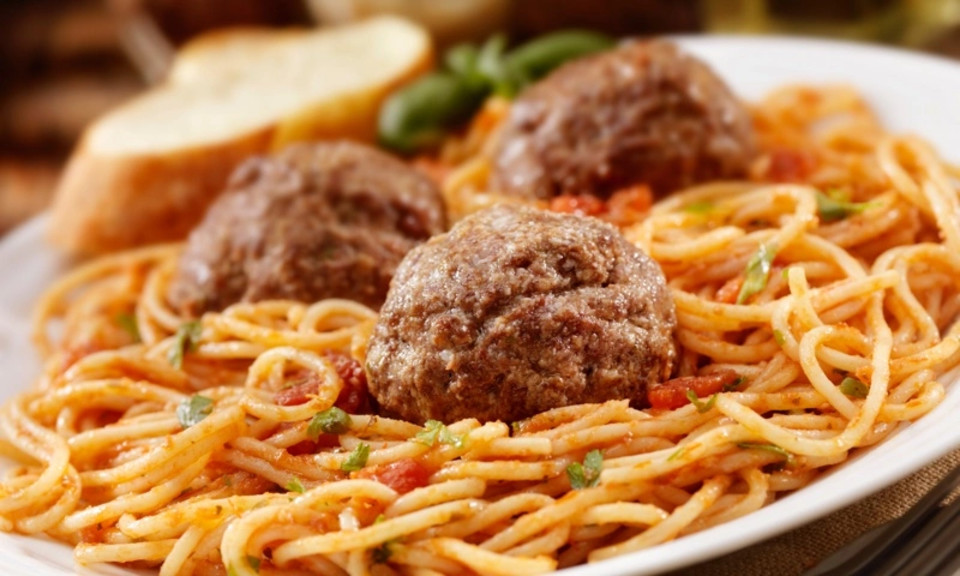 Monica
Fried calamari, which had some razor thin slices zucchini and apple slices. Delicious. Also string beans sauteed in olive oil and garlic which were firm but cooked and easy to eat. I've also had the wonderful tortellini with prosciutto and mushroom, and the steamed mussels with sausage in saffron sauce, with mashed potato garlic spinach sides. The spinach was flavorful but a bit salty. The mussels were delicious, and the saffron sauce was perfect to dip the sour dough bread in. This food from Anchir Heights is so GOOD I will have to go visit the to dine in. What an excellent restaurant addition to Inwood - bravo!!
Stefan
There is something truly shocking about this place: It is literally the best Italian food I have ever eaten in NYC... and it's hidden away in Inwood! You'd think it would be in Little Italy, or at Eataly... but no, it's tucked away and hidden in ghetto-Hispanic-Inwood. The food here is worth every penny; the chefs are truly gifted; it tastes just like real Italian food you would have in Italy. I wish them all the best and I hope that they will be able to open other locations in the city, for their own sake and the city's sake.
Jenny
At first I ordered the ravioli but I quickly got a call saying that the pasta maker was down. The lovely lady on the phone told me I could order anything else and I ordered the Cornish hen with roast potatoes which was slightly more than the ravioli. Was happy to find out that I wasn't going to get charged more since the pasta maker was out of service. The meal was nice and hot...and delicious! Definitely ordering again.
Angie
I initially called to order. The man I spoke with was very helpful and informative! The food was amazing! My husband is usually picky and loved it as well!!! So glad to have this place in the neighborhood! I look forward to visiting for brunch next time!
jeff
The food here is first rate. We love going to the restaurant, but the delivery was just as good. The crispy Brussels sprouts were a bit mushy, but still tasty. The pasta dishes were just as they are in the restaurant. Love this place!
Ciara
Food was really tasty and high quality. We ordered the arugula salad with taleggio and pear, the rice balls, the butternut squash ravioli and the trofie pasta with pesto and shrimp. All dishes were delicious, though I'd say the portion size was fairly small. The order came with a good selection of bread--focaccia, olive bread, and regular Italian bread--as well as a separate container of cheese. Call me overly demanding but I expect Italian delivery to come with cheese (without having to ask specifically for it or without having to pay extra for it) as you would normally get this in the restaurant without question. The menu size/selection is a little limited--wish there were more options. But we'll definitely order from here again and are planning on checking out the restaurant itself out in person. This is a wonderful alternative to Saggio, which can be hit or miss (in our experience).
Chetina
I ordered the Butternut squash ravioli, insalata barbabieto, and trofie al pesto. Everything was DELICIOUS & so flavorful!!!! They also provided cheese and bread on the side. I felt like I was at the restaurant itself. Now, the portions are a bit small esp the ravioli. Given it is so rich, I didn't mind...it was the right amount. The only thing I didn't like was the price. I do think it's too pricey for the area (3 items & no drinks equaled $43!). So come here for a treat or celebration, but it is so WORTH IT! Also want to add, the ravioli isn't on the Seamless menu. I called prior to ordering and I want to say the manager (he had an accent) made an exception for me. I highly appreciated it the good service:)
debra
The fettuccine bolognese is the best I have ever had outside of Italy.
I'm a Bruschetta Snob- rarely ever order it but the chicken liver, goat cheese arugula was killer.
I have been ordering from seamless/grub hub for years, i don't like most of the cuisines available in Inwood, and an doubtful of Italian food avail from pizza places.
This food far surpasses any thing I've ever ordered and will continue to patronize this restaurant, eventually trying other dishes.
Kristin
The food came super quick and was piping hot and delicious. The bolognese, fried artichokes, and tiramisu were all really good. They added in delicious crusty Italian bread which was amazing too. Ive eaten here before but never ordered delivery. Will definitely do so again.
Robin
I love Anchor Heights. The food is always great. The delivery is fast and the food is hot. This time my takeout containers were a little smashed and some sauce leaked out, but it was not the end of the world. The meal was still delicious.
About us
Dessert, Dinner, Italian, Pasta, Seafood
Today

Delivery: 4:00 PM - 10:30 PM

Takeout: 4:00 PM - 10:30 PM

Delivery

Monday:

4:00 PM - 10:30 PM

Tuesday:

4:00 PM - 10:30 PM

Wednesday:

4:00 PM - 10:30 PM

Thursday:

4:00 PM - 10:30 PM

Friday:

4:00 PM - 10:30 PM

Saturday:

11:00 AM - 10:30 PM

Sunday:

11:00 AM - 10:00 PM

Takeout

Monday:

4:00 PM - 10:30 PM

Tuesday:

4:00 PM - 10:30 PM

Wednesday:

4:00 PM - 10:30 PM

Thursday:

4:00 PM - 10:30 PM

Friday:

4:00 PM - 10:30 PM

Saturday:

11:00 AM - 10:30 PM

Sunday:

11:00 AM - 10:00 PM